FRUMECAR
FRUMECAR, founded in 1970 in Spain as a small family workshop, has become the national market leader in machinery for the concrete industry. Due to the enormous success on a national level, FRUMECAR has increasingly focused on the international market in recent years by offering MOBILE and stationary Concrete batching plants, Recyclers and Concrete mixers. FRUMECAR mainly specializes in mobile concrete batching plants that require little space.
The range of FRUMECAR is adapted to the needs and requirements of the market. By sharing experiences and adapting their products to each specific project and to the needs of the customer, FRUMECAR has succeeded in finding solutions for most problems.

CONCRETE BATCHING PLANTS
Click on an image for more information!
14-34 m³/h
Compact concrete plant,
completely pre-installed,
2 or 4 aggregates.
30-100 m³/h
Compact concrete plant,
modular design,
quick assembly.
80-150 m³/h
Transportable concrete plant,
high capacity,
modular design,
quick assembly.
30-70 m³/h
Compact concrete plant,
completely pre-installed,
ideal for raw materials.
30-120 m³/h
Ultra mobile concrete plant,
quick assembly thanks to
hydraulic lifting system.
Tailor-made concrete plant,
designed according to your wishes.
Contact us via the contact form
or via post@bematec.com.
RECYCLERS
FRUMECAR waste concrete recycling systems have been developed to protect the environment and its ecological surroundings. The main aim of the ECONIC, ECOTROM and ECONOR is always to recover the materials from the excess concrete from the trucks, so that no waste is produced.

The recycling system will clean the barrel of the truck to liquefy the surplus concrete after which it is discharged into the recycler. In the recycler the concrete is washed and the cement particles and fine sand are separated and discharged to waste water tanks with agitator together with the excess water.

After this, the aggregates (sand and gravel) are discharged from the recycler. Just like the waste water from the tanks, the aggregates can now be reused for the production of new concrete.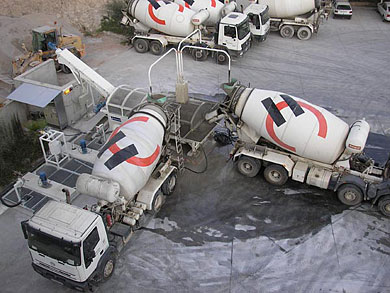 CONCRETE MIXERS
FRUMECAR has a wide range of truck concrete mixers available with different models and capacities. FRUMECAR offers two types of concrete mixers:
Semi-trailer mixers (capacity: 10 - 13 m³)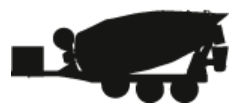 MOBILE ASPHALT BATCH MIXING PLANT
FRUMECAR Mobile Asphalt batch mixing plant
• Asphalt recycling on site

• The solution for road surface maintenance and repairs

• Compact size – on trailer – easy to transport

• Provided with power generator

• 500 kg capacity per batch, 5.000 kg capacity per hour

If you have any questions or need further information, please do not hesitate to contact us via the contact form below or via
post@bematec.com.